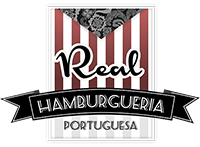 Unique burgers with traditional Portuguese gastronomy ingredients.
Welcome to our restaurant
2 burgers of beef, watercress, tomato, cheese Alavão, ham, sweet pickles, Portobello mushrooms and cream sauce Portuguese.
(Not available for take away)
Watercress, tomatoes, beef burger, candied onions, Island cheese, bacon, pickles and house sauce.
Our Zézé is now available!
Ingridients
Jalapeno peppers, stemmed
Cloves garlic, peeled
1 1/2 Teaspoons cracked pepper
Tablespoon coarse salt
1/4 cup lime juice
Tablespoon dried oregano
Direction
Combine jalapenos, garlic, pepper, salt, lime juice and oregano in a blender. Blend until smooth.
Place steak in a shallow pan or large resealable plastic bag. Pour jalapeno marinade over the steak, and turn to coat.
Preheat an grill for high heat, and lightly oil the grill grate. Drain and discard marinade. Grill steak 5 minutes per side, or to desired doneness.
To say their portions are huge would be an understatement. Y...

In November 2019, Teresa Castro selected the ten best hambur...
"(…) Tall and perfectly layered, it has a great combination of ingredients and a delicious sauce."
"This Real Hamburgueria (…) is one of the best examples of what you can do with a slice of minced meat."